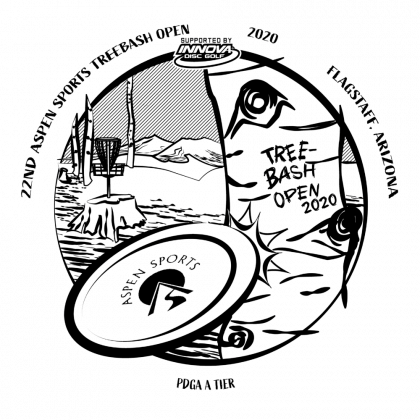 22nd Aspen Sports Treebash Open
Fort Tuthill County Park | Thorpe Park | McPherson Park
Am check-in at McPherson Park
Am player check-In for those who did not check-in on Thursday

8:00: Thorpe (C pool); McPherson (D pool)

Morning start times

9:00 Pool C, Thorpe by hole assignments posted on PDGA.com
9:00 Pool D, McPherson by hole assignments posted on PDGA.com

Afternoon start times

1:30 Pool C, Thorpe by hole assignments posted on PDGA.com
1:30 Pool D, McPherson by hole assignments posted on PDGA.com

 Pro player check in at Fort Tuthill
Morning start times

08:30 Pool C, McPherson by hole assignments posted on PDGA.com
08:30 Pool D, Thorpe by hole assignments posted on PDGA.com

Am Awards

Follow completion of the rounds: Pool C, McPherson; Pool D, Thorpe

Pro player check-In for those who did not check-in on Thursday

8:00: Thorpe (B pool); Fort Tuthill (A pool)

Afternoon start times

1:00 Pool B, Thorpe by hole assignments posted on PDGA.com
1:00 Pool A, Ft. Tuthill by hole assignments posted on PDGA.com
Morning start times

08:30 Pool A, Thorpe by hole assignments posted on PDGA.com
08:30 Pool B, Fort Tuthill by hole assignments posted on PDGA.com

Afternoon start times

01:00 Pool A, Thorpe by hole assignments posted on PDGA.com
01:00 Pool B, Fort Tuthill by hole assignments posted on PDGA.com

Pro Awards

Following completion of the rounds: Pool A, Thorpe; Pool B, Fort Tuthill
Am check-in at McPherson Park
Am BYOP Doubles McPherson
Am player check-In for those who did not check-in on Thursday

8:00: Thorpe (C pool); McPherson (D pool)

Morning start times

9:00 Pool C, Thorpe by hole assignments posted on PDGA.com
9:00 Pool D, McPherson by hole assignments posted on PDGA.com

Afternoon start times

1:30 Pool C, Thorpe by hole assignments posted on PDGA.com
1:30 Pool D, McPherson by hole assignments posted on PDGA.com

 Pro player check in at Fort Tuthill
 Pro BYOP Doubles Fort Tuthill
Morning start times

08:30 Pool C, McPherson by hole assignments posted on PDGA.com
08:30 Pool D, Thorpe by hole assignments posted on PDGA.com

Am Awards

Follow completion of the rounds: Pool C, McPherson; Pool D, Thorpe

Pro player check-In for those who did not check-in on Thursday


8:00: Thorpe (B pool); Fort Tuthill (A pool)

Afternoon start times

2:00 Pool B, Thorpe by hole assignments posted on PDGA.com
2:00 Pool A, Ft. Tuthill by hole assignments posted on PDGA.com
Morning start times

08:30 Pool A, Thorpe by hole assignments posted on PDGA.com
08:30 Pool B, Fort Tuthill by hole assignments posted on PDGA.com

Afternoon start times

01:00 Pool A, Thorpe by hole assignments posted on PDGA.com
01:00 Pool B, Fort Tuthill by hole assignments posted on PDGA.com

Pro Awards

Following completion of the rounds: Pool A, Thorpe; Pool B, Fort Tuthill
Aspen Sports is once again our title sponsor!! It is the premier 'hometown' outdoor outfitter located in downtown Flagstaff, Arizona. They have a fantastic merchandise selection and an experienced staff to assist you when you are planning your next outdoor adventure. They carry the highest quality, dependable and functional gear. If you're in need of a replacement disc or need something a bit less stable for 7,000-10,000′, Aspen Sports has a great disc selection. Aspen Sports is looking forward to serving you! Whether you're planning to climb the San Francisco Peaks, hike the Arizona Trail, raft the Colorado River, or play in the Treebash, Aspen Sports has the gear, clothes and accessories to make your adventure a memorable one!
Visit Aspen Sports online at: https://www.aspensportsflagstaff.com or in Downtown Flagstaff at 15 N .San Francisco St, Flagstaff, AZ 86001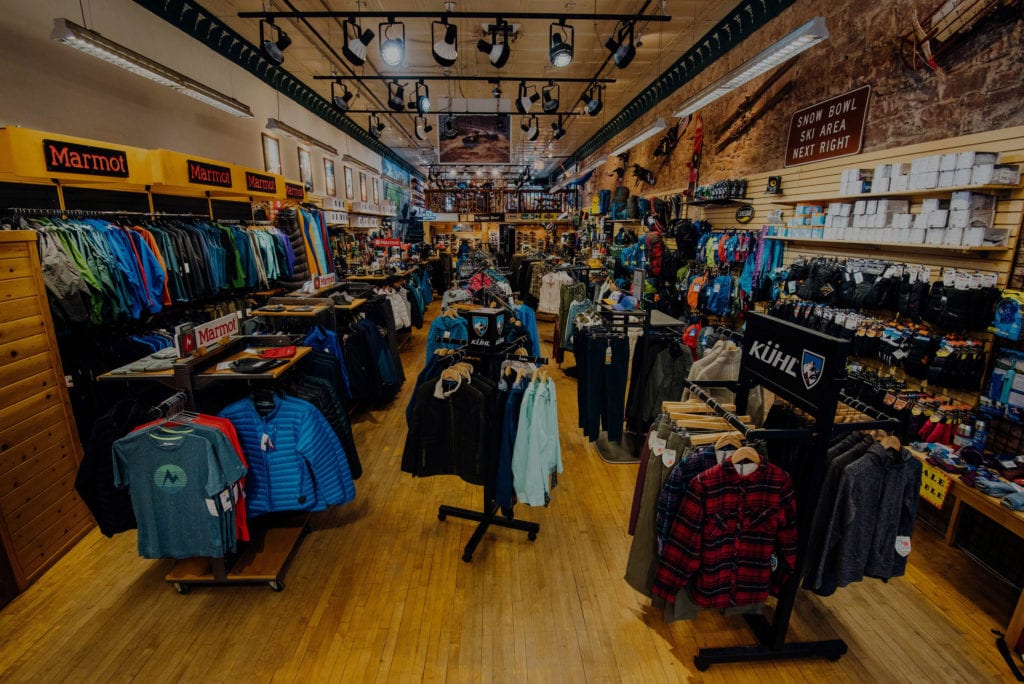 22nd Annual Aspen Sports Treebash Open Sponsors
22nd Treebash Open Hole Sponsors
Everything You Need to KNow
Event Details, Rules, and Info
The 22nd Aspen Sports Treebash Open is a PDGA A-Tier. Tournament dates are October 9th-11th. The tournament will be at Ft. Tuthill County Park, Thorpe Park, and McPherson Park in Flagstaff, AZ.